Save on a Bounty of Bird Foods!
Now thru 10/11/15
Shop now and save on the season's best bird food including all bags of our WBU Seed Blends.
Our seed blends:
are chosen by your local expert.
formulated to care for your birds.
contain no cereal fillers - just seeds your birds love.
All bags, 2lb - 20lb bags are specially priced for our Autumn Sale.
See more details on our foods.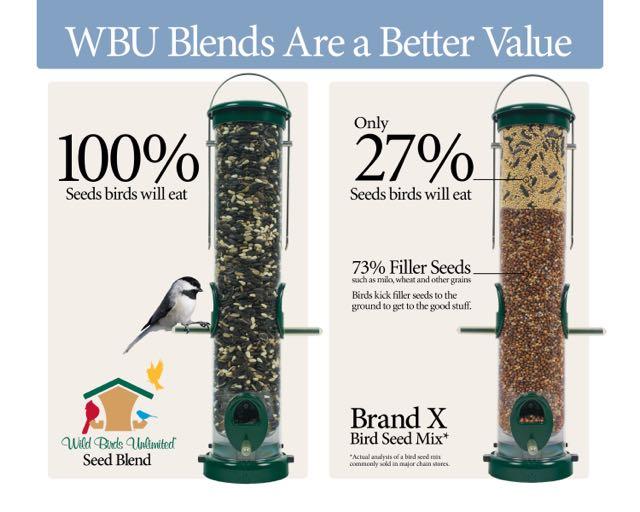 Plus, all suet cakes, seed cylinders, Bark Butter, Bark Butter Bits, and most other specialty foods are Buy 4, Get 1 FREE!