1930 S. MacArthur Blvd.
Springfield, IL 62704
Next to Circle K

(217) 789-6468
Open Today Until 6:00 pm
| | |
| --- | --- |
| Monday | 10:00 am - 6:00 pm |
| Tuesday | 10:00 am - 6:00 pm |
| Wednesday | 10:00 am - 6:00 pm |
| Thursday | 10:00 am - 6:00 pm |
| Friday | 10:00 am - 6:00 pm |
| Saturday | 10:00 am - 4:00 pm |
| Sunday | 12:00 pm - 4:00 pm |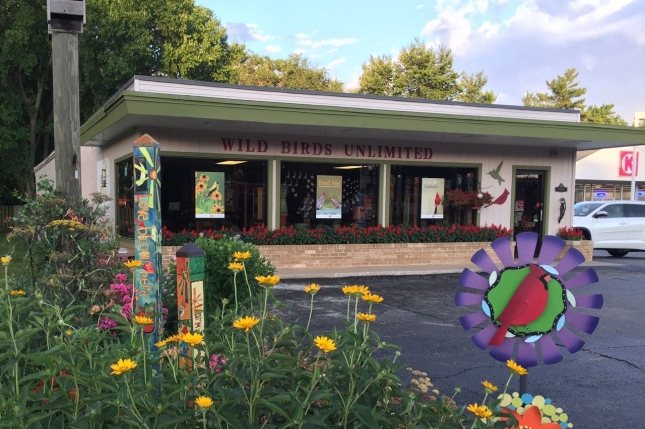 Wade Kammin Franchise Store Owner
View Our Store Site
Suet Feeding - A Super Way to Offer an Energy Rich Food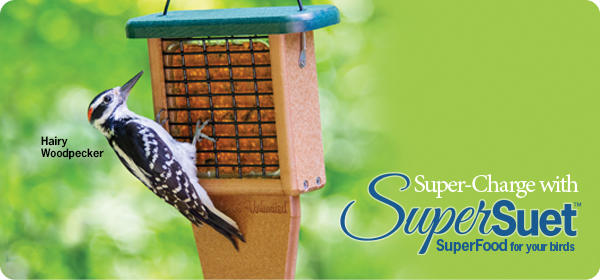 For the birds in your backyard, suet equals energy! This high-fat, high-calorie food is a favorite of many insect-eating birds, including woodpeckers, chickadees and nuthatches. During summer, suet is a nutritious food that birds raising babies can use to supplement the diet. During winter, the extra calories help the birds stoke their internal furnaces to keep themselves warm.

Last spring, we introduced our brand new SuperSuets, the highest fat and protein suet cakes on the market. I was lucky to have had my own backyard be one of the test sites as we formulated these new suet, so I can attest to just how much the birds love them.

Available as cakes or cylinders in regular or hot pepper versions, these recipes contain no fillers, only the best ingredients: rendered beef suet, roasted peanuts, mealworms, almonds, pecans, walnuts, and calcium. Stop by and pick some up to give your birds a nutritional boost.
Both regular and hot SuperSuet are available in traditional formulas for low to moderate temperature and No-Melt versions for hot weather.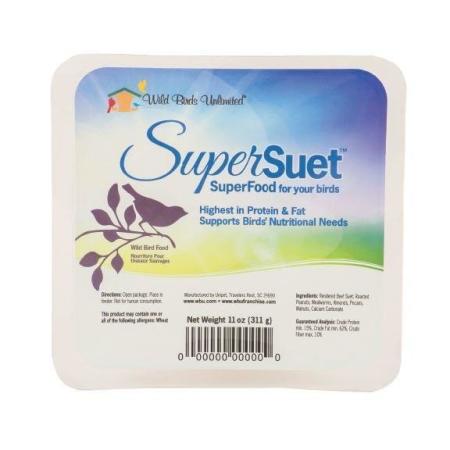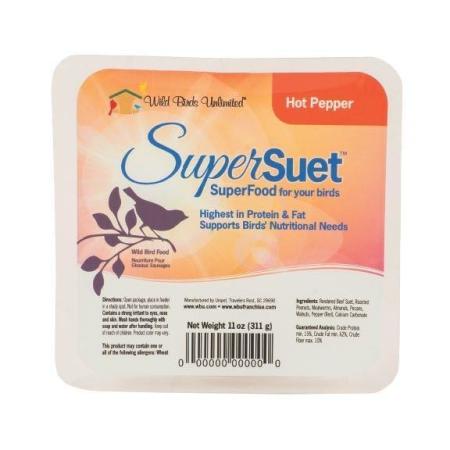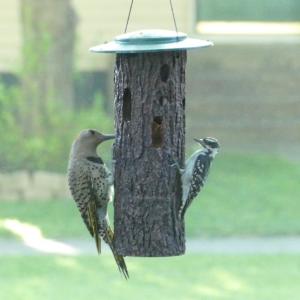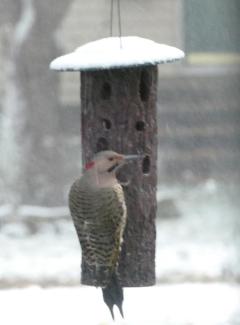 A Flicker gets a nutritious meal on a snowy day.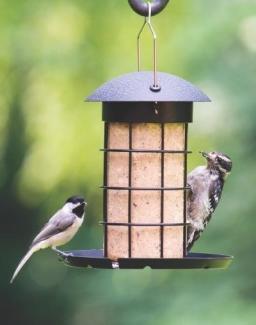 A Northern Flicker and a Downy Woodpecker enjoy the Hot Pepper SuperSuet in the natural looking Suet Log Feeder. The hot pepper discourages squirrels and raccoons.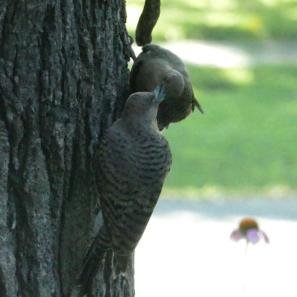 The female Flicker jumped from the Log Feeder to the nearby tree where she fed SuperSuet to her offspring.
---